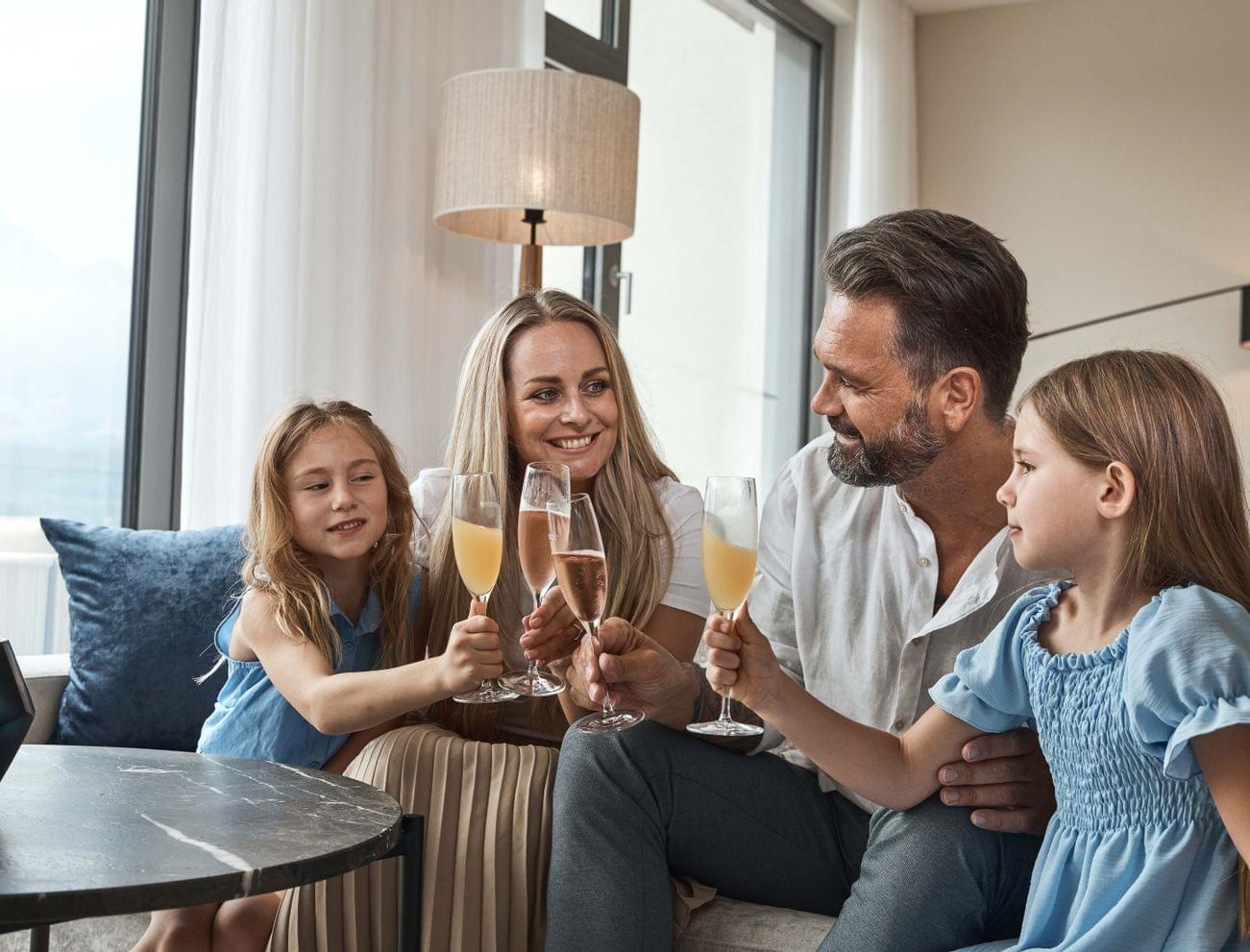 Holidays include how and where you live.
The LAKE-SOUL of well-being.
Good to know
Services and information concerning our rooms and suites
How about simply going on a holiday adventure? On the following pages you'll find some important information and services concerning your feel-good holiday at the Hotel Karnerhof on Lake Faaker See. Browse through our extensive range of rooms - for families, couples and solo travellers. In addition, we've put together a variety of package deals for you in spring, summer and autumn, as well as for the Christmas season and the beginning of the new year. With these, you can expect many benefits for a wide range of holiday activities. Over 40 free pampering services are included in your stay at the Karnerhof. And if you would like to give that special someone something truly unique, you can use Karnerhof vouchers to treat them to some indulgent moments of pampering.
Beauty moves us.
Aesthetics do us good.
The good news is: we're born with an innate sense of beauty. This sets the stage for a wonderful excursion into the world of LAKE-SOUL in our rooms and suites - with distinctive feelings and impressions: the aesthetics, the cosiness, uniqueness, and extravagance, but also the comfort, the mood of luxury, premium quality and more. But most of all, always with the lake in sight. Let yourself be inspired by the blend of fine woods, beautiful fabrics, exquisite colours and the wonderful symbiosis of the natural materials and purity of nature streaming through the window.
A yearning for calm / longing to let go / where design becomes freedom / that's where arrival / turns into a stay.