The route to your holiday.
Arrival and travel directions.
In the sunny south of Austria. In Carinthia, near the border with Slovenia and Italy. That's where you'll find the Hotel Karnerhof. A quiet, idyllic location amidst greenery, directly on Lake Faaker See: a remarkable spot. And yet the Karnerhof - thanks to its proximity to important transport hubs - is also incredibly easy to reach.
Arrival by car.
Fast and flexible on the way.
From Germany or the north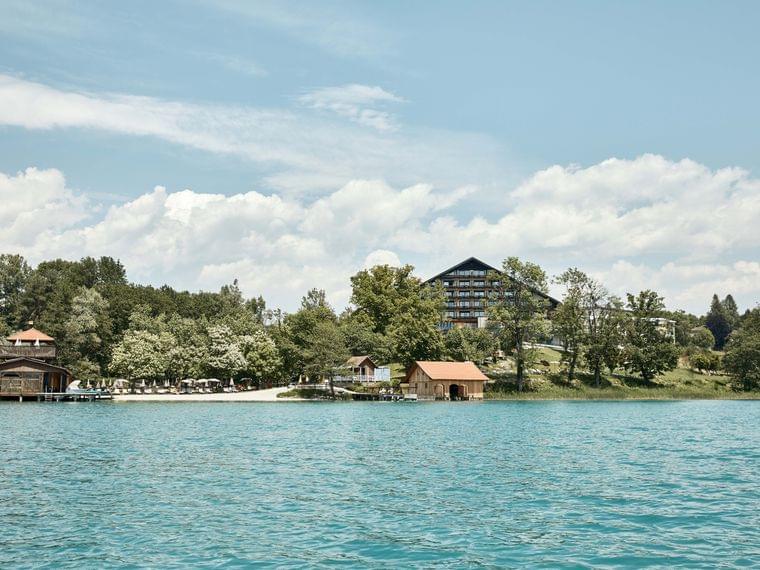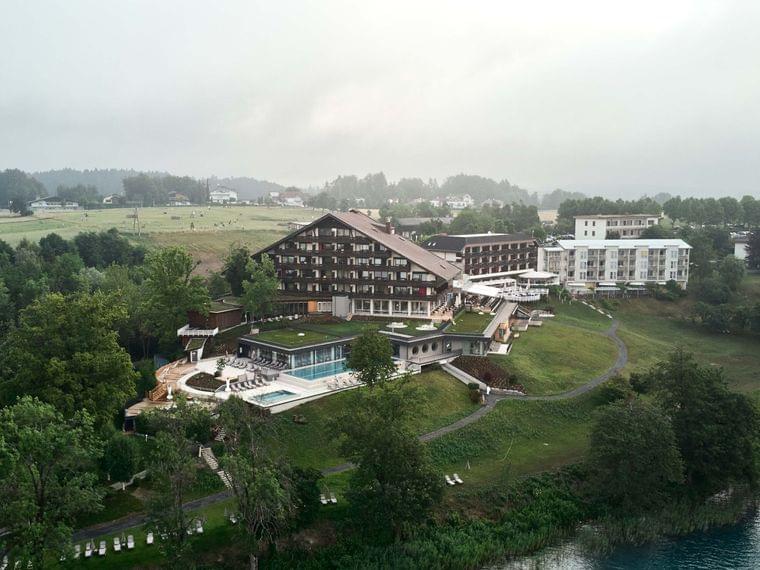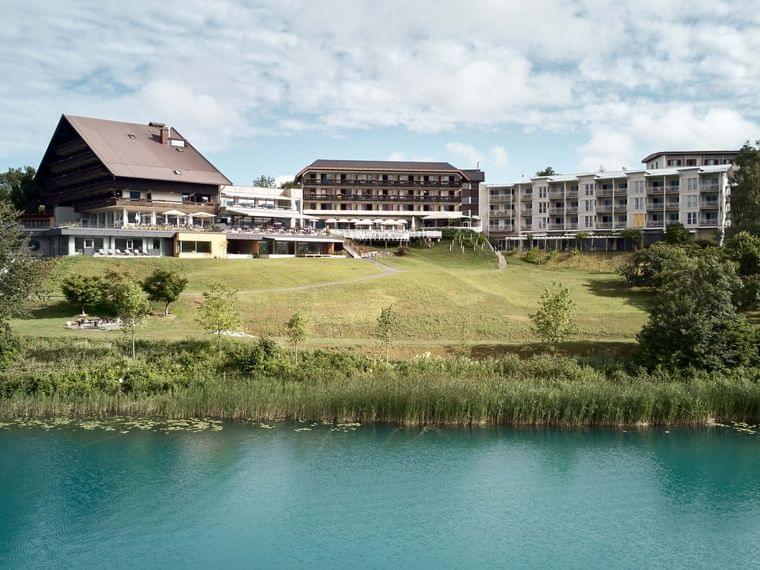 Arrival by train.
Environmentally friendly and stress-free by public transport.
Villach is one of the most important rail hubs in southern Austria - with numerous daily south-north and east-west connections as well as links to the most important cities in Central, Western and Eastern Europe.
Villach's main railway station is about ten kilometres from the Hotel Karnerhof. We will be happy to arrange the transfer for you - please contact us. Alternatively, the Villach - Faaker See - Ossiacher See region offers a train station transfer or you can simply take a taxi directly from the station.
There are several airports within a 250-kilometre radius of the Karnerhof, all of which are connected by train, long-distance bus or airport shuttle to the hotel or to Villach, the nearest city. The closest is Klagenfurt Airport in Carinthia's capital city.
| Airport | Distance |
| --- | --- |
| Klagenfurt Airport | KLU | 40 kilometres |
| Ljubljana Airport | LJU | 70 kilometres |
| Airport Graz | GRZ | 170 kilometres |
| Airport Salzburg | SZG | 190 kilometres |
| Venice-Tessera Airport | VCE | 240 kilometres |
| Treviso Airport | TSF | 240 kilometres |
Mobile through the region.
Rental cars, rental bikes and Link the Lakes.
During your holiday, you can rent well-maintained bicycles (free of charge), e-bikes (for a fee) and a hotel-owned Skoda Fabia Kombi as a rental car (for a fee) directly at the Hotel Karnerhof.
Further mobility offers are provided by the Villach - Faaker See - Ossiacher See region: With the Link the Lakes service, you can discover the region by bus, the S-Bahn or the LILA call taxi. There is also a wide range of post buses, event buses, mountain railways and boat services on rivers and lakes. Like numerous other services, many of the mobility offers are free of charge for guests of the Karnerhof with the Villach Region Erlebnis CARD.
You'll find car rental stations of all major brands at the airports and in Villach.