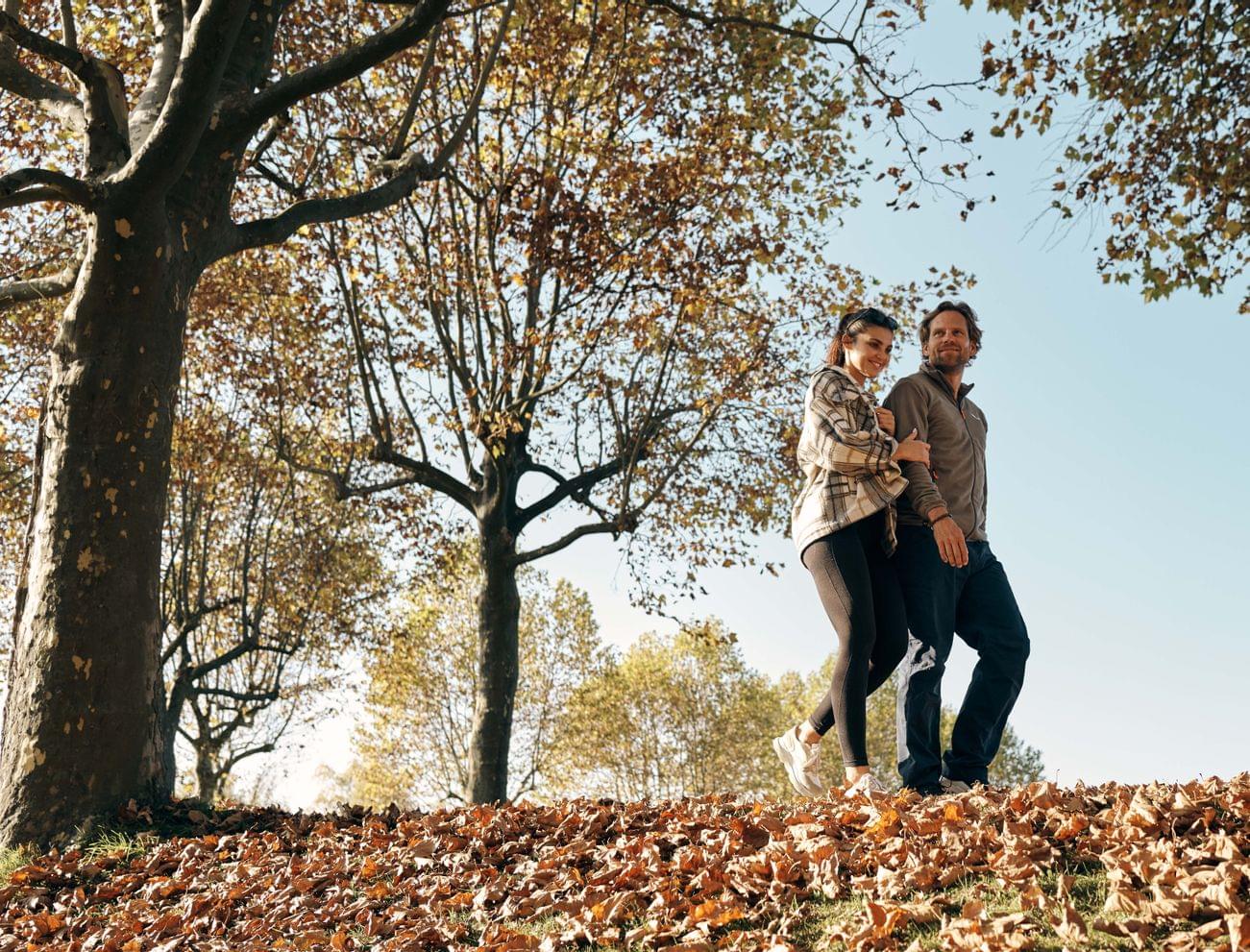 A variety of settings for your hiking adventures.
Hiking holiday at the Hotel Karnerhof on Lake Faaker See in Carinthia
Idyllic alpine pastures. Gentle hills. Majestic mountains.
Are you thinking about a hiking holiday in Carinthia? Then savour the scent of alpine herbs and hay in your nose. A hiking holiday in Carinthia offers widely varied settings for your adventures in the fresh air: from a relaxed family round to a challenging summit climb.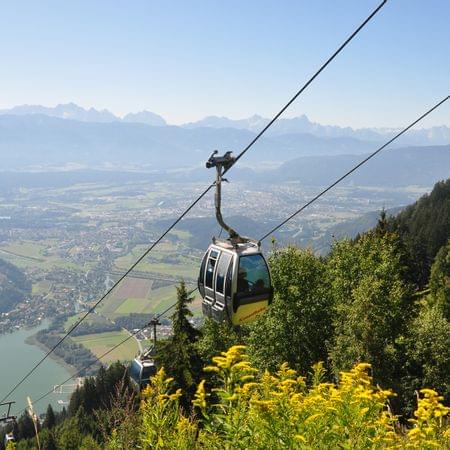 With grandiose panoramas of the Dobratsch, Gerlitzen, Dreiländereck and Mittagskogel.
Much poetry has been composed and countless reports written about our strong desire and drive to climb to lofty heights. In the beautiful hiking regions around Lake Faaker See, you'll find an almost infinite number of routes and trails waiting to be discovered, conquered and climbed.
Whether it's rock climbing, enjoying the scenery or easy hiking on gentle circular trails, hiking holidays in Carinthia can be both wild and untamed yet romantic and tranquil. On the mountains of the province, you'll be amazed by impressive rock faces, lush meadows and Alpine landscapes that have been carefully and painstakingly cultivated over centuries. It's this contrast that always generates fresh energy. Not to mention the uniqueness and diversity that lends each landscape its own special charm.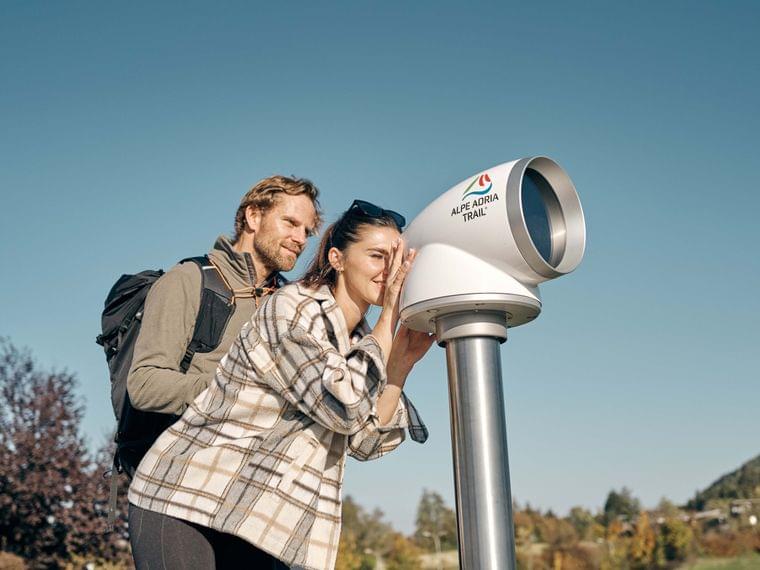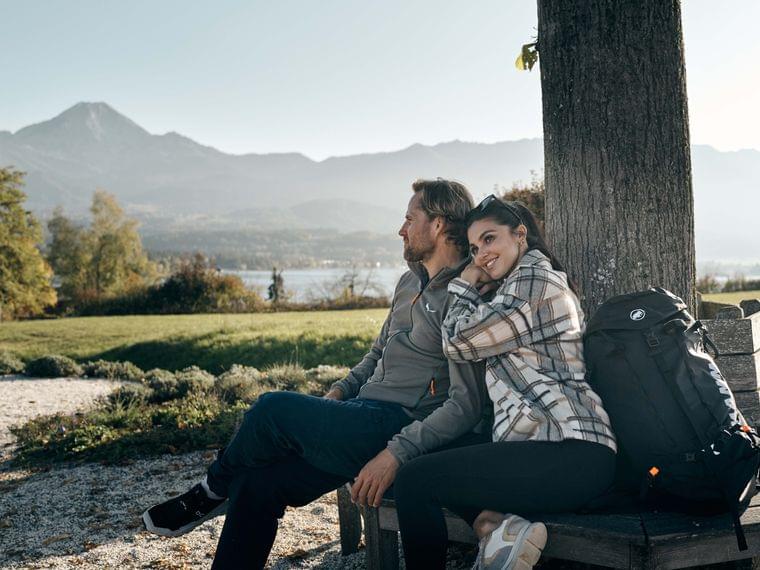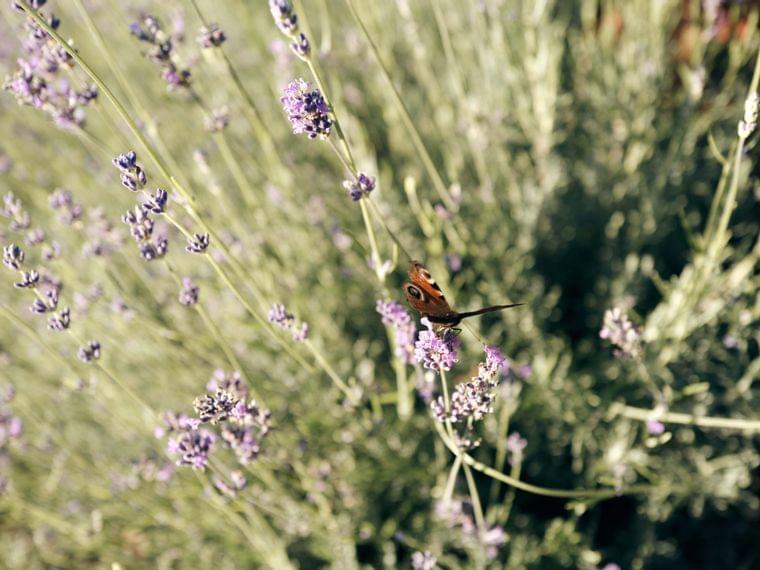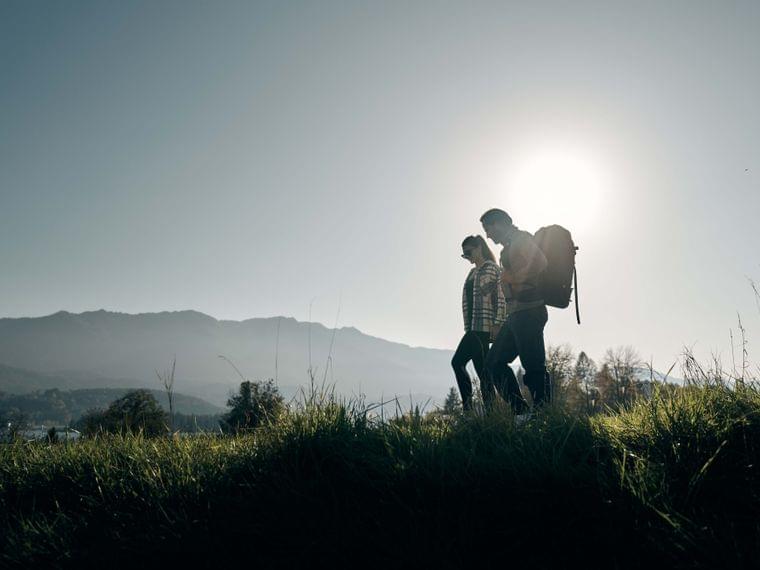 From their summits, the Dobratsch, Gerlitzen, Dreiländereck and Mittagskogel all reveal grandiose panoramas of the surrounding mountains, lakes and valleys. For those who don't want to explore the Carinthian mountains on their own, the Karnerhof offers regular guided hikes. Along the way, rustic huts and wine taverns invite you to stop and enjoy Carinthian specialities. The reward after the hike: a dip in Lake Faaker See or a soothing, relaxing massage.
Wanderlust in the valley and in the heights
Lush meadows, fragrant alpine pastures, merrily rushing water. Who doesn't love the new perspectives offered by the view of a clear alpine lake? A breath of fresh air and different perspectives, or even new dynamism that comes from movement: and the high-altitude sporting rush is transformed into a relaxed mountain experience with a romantic flair. On a first-name basis with flora and fauna, your cares are soon put into perspective, and new sensory experiences enable you to gain fresh insights. Because not only water flows calmly, but so does hiking.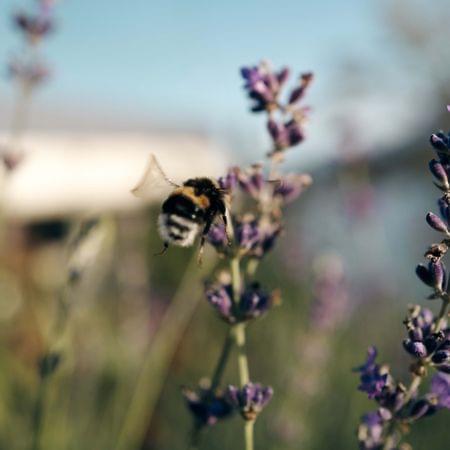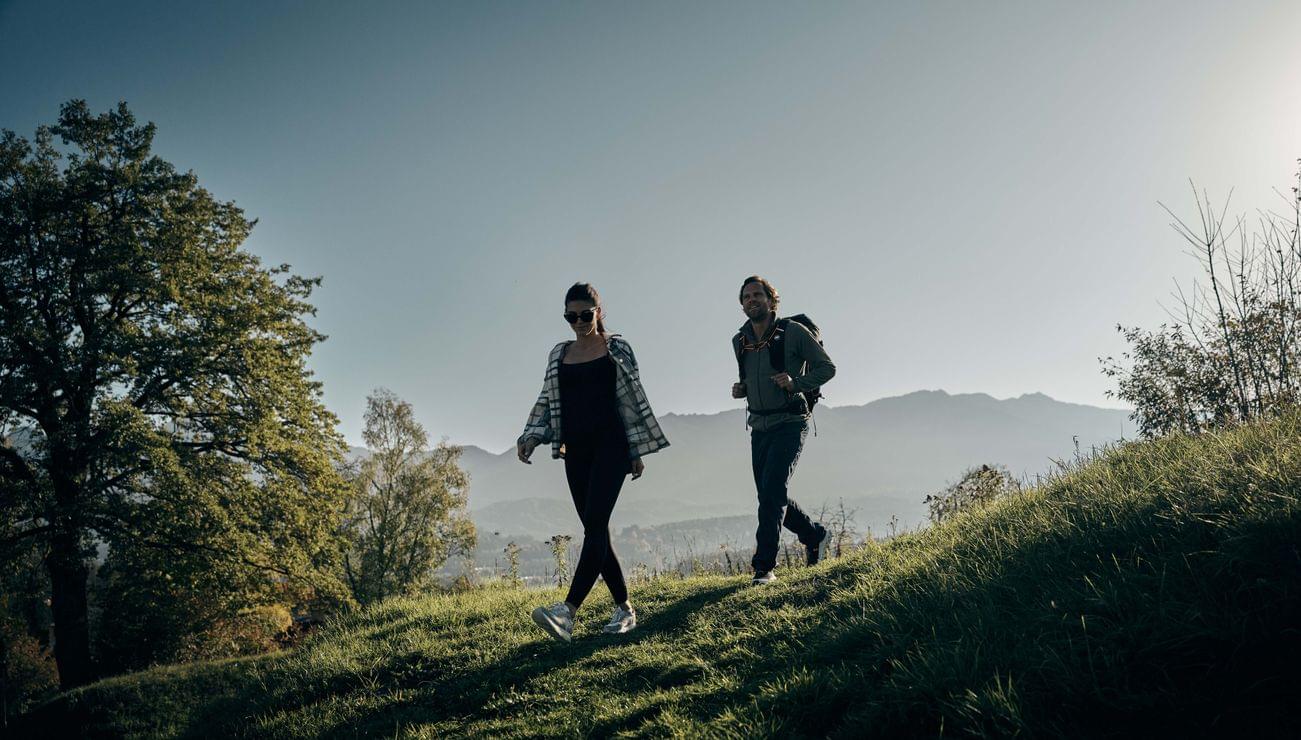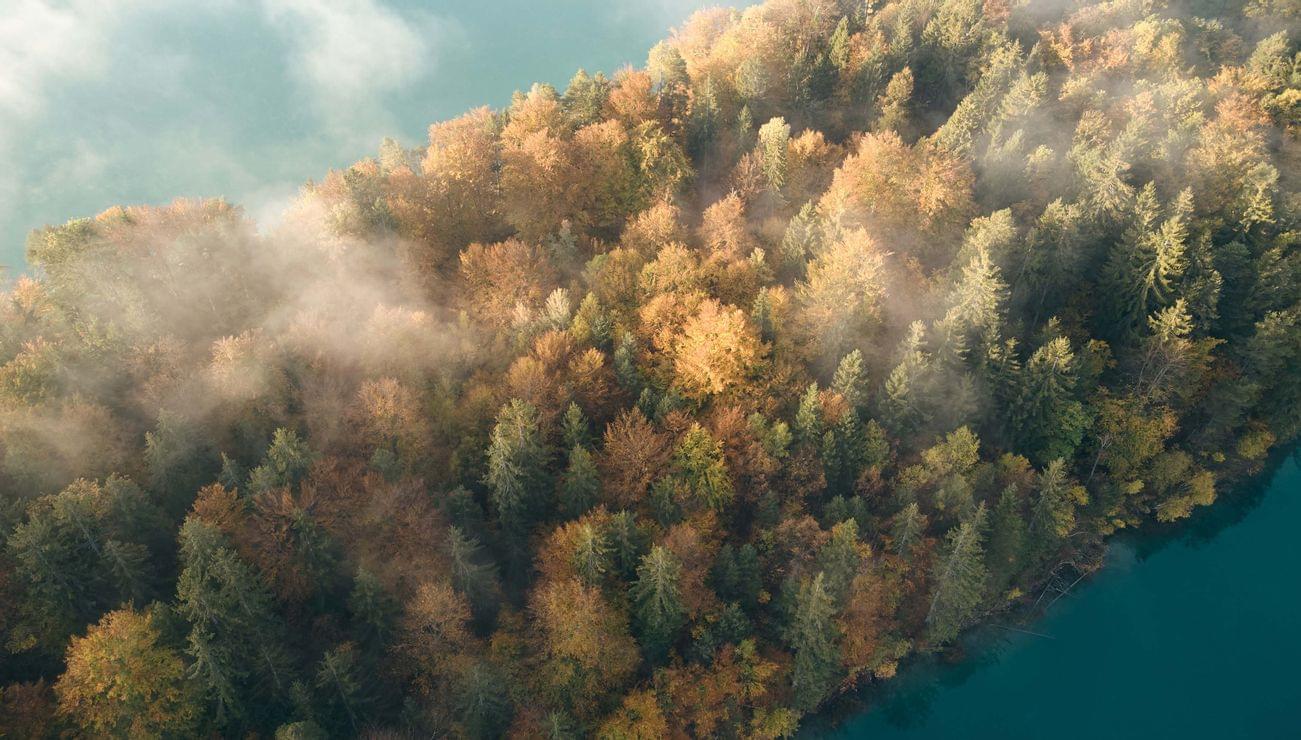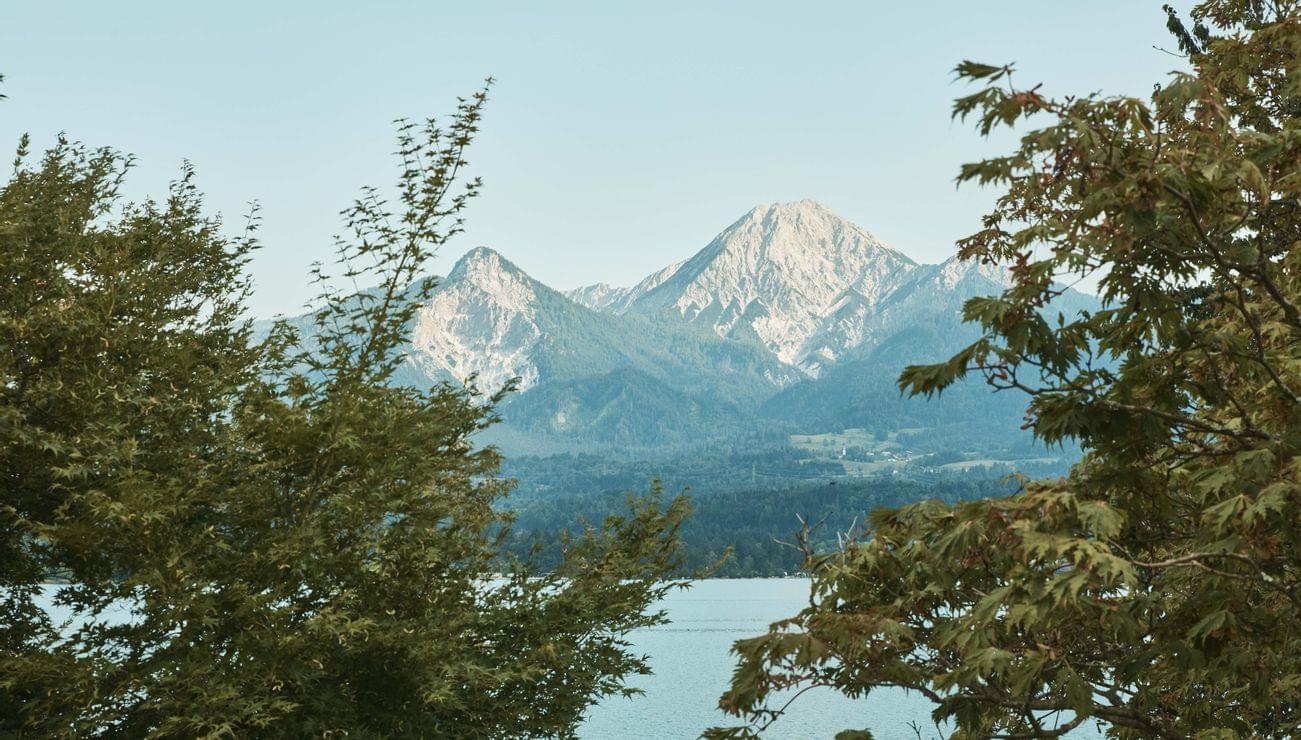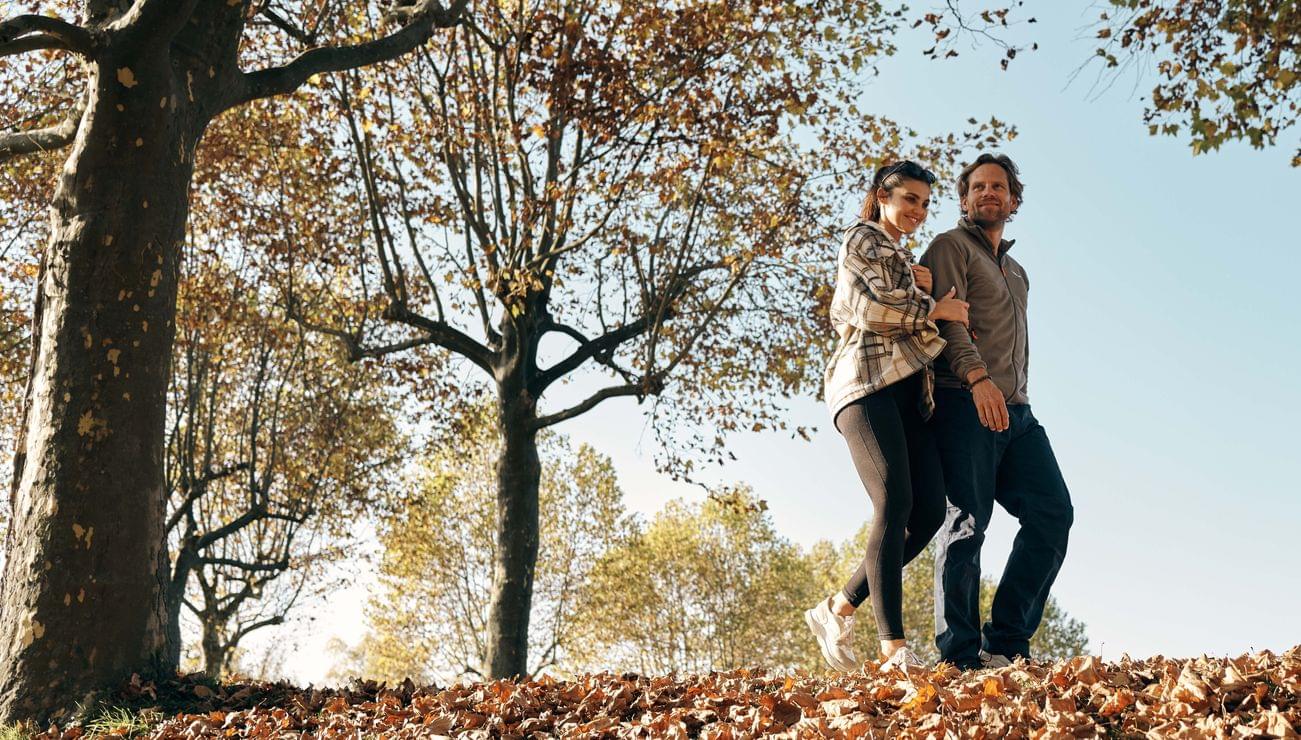 Well planned is half completed.
Before you really get going, there are a few things to keep in mind:
Seriously consider how fit you are.
Which tours do you think you can do? It's better to start with a shorter hike and then gradually increase.
Exhaustion and overexertion in the mountains can be dangerous. In addition to planning your tour, it's also important to bring along enough to eat and, above all, plenty to drink.
Check in advance whether there are any huts with service along the way.
It's also important to check the weather in advance.
No one has any business being in the mountains during a thunderstorm. Which makes it all the more beautiful when the sun is shining.
Even when it's hot in the valley in the summertime, there's often still a mild breeze at higher altitudes - and the temperatures are naturally lower as you ascend higher.
Hiking makes you happy and relaxed.
Recently a major scientific study by the Alpine Club has investigated the effects of hiking and mountain sports on health and individual well-being for the very first time. The results are astounding, as the effects of mountain sports on the psyche and body are unique, motivating and inspiring.
It turns out that hiking not only makes you happy and calm but it also energises you at the same time. In terms of psychological well-being, it was found that even a single hike of about three hours had a positive effect on mental health. Serenity increased, as did overall mood, while negative feelings such as anxiety and lack of energy fell sharply. These results were confirmed by reduced cortisol levels and a resulting significant reduction in stress. Interesting to note: although the exertion measured by heart rate was higher during hiking, it was not perceived as more strenuous than normal walking. This leads to the conclusion that the beautiful mountain scenery very much distracts us from the physical exertion. Conclusion: hiking is the perfect endurance sport, even for beginners and novices. The combination of nature, energy and physical exercise is good for body, mind and soul alike!
Mountains in the Region Villach - Lake Faaker See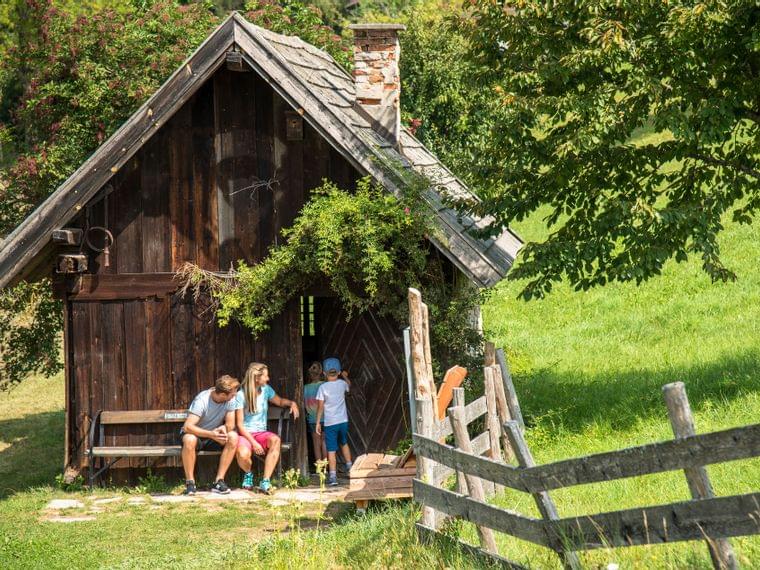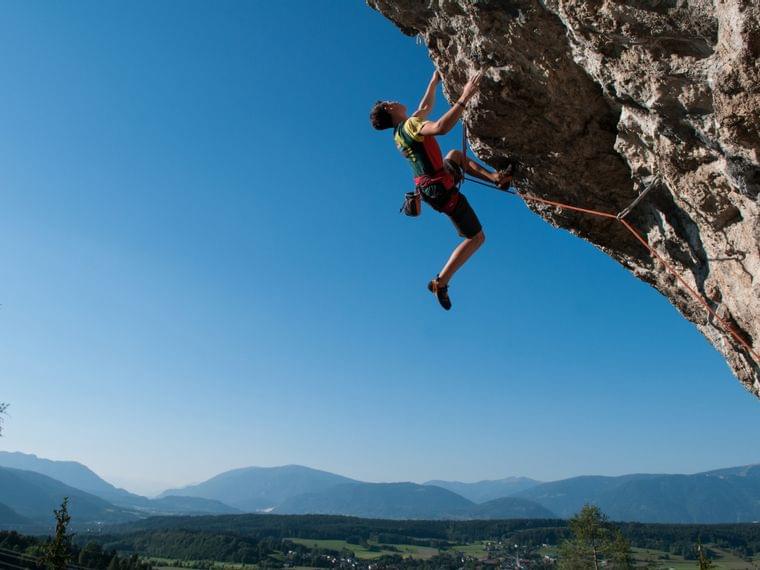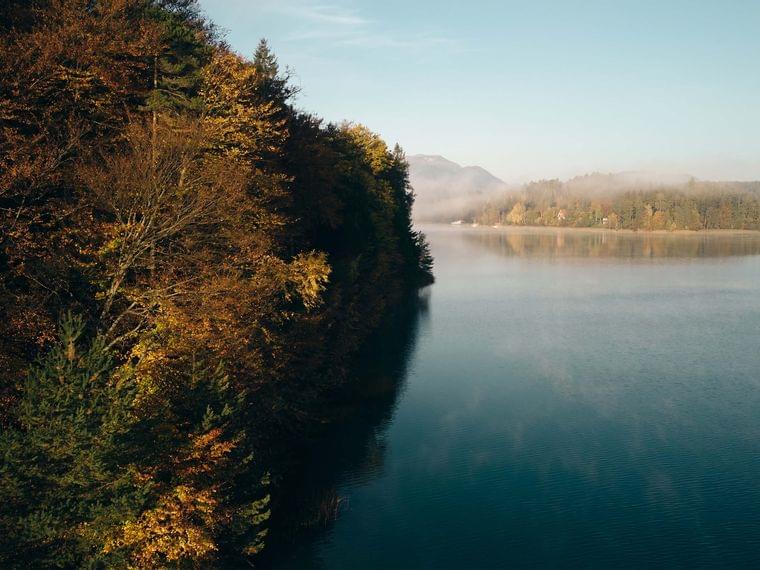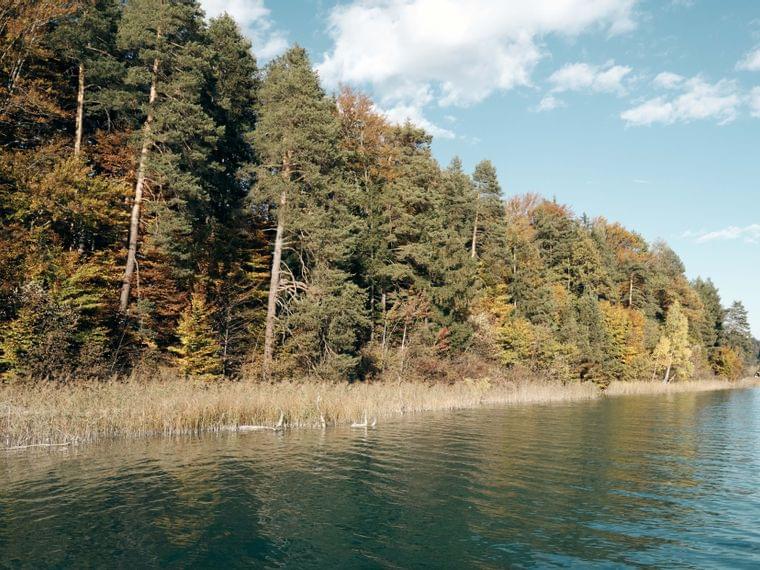 Hiking around Lake Faaker See.
Over meadows and through dense forests to the Tabor, to nearby Lake Aichwaldsee or to the Kanzianiberg: the untouched nature around Lake Faaker See offers beautiful alternatives to the high peaks. The varied terrain is particularly suitable for families and hobby hikers. On well-marked themed hiking trails with adventure stations geared for children, the little ones can learn exciting things about the local flora and fauna.
NaturAktivPark Faaker See
Climbing in the Lake Faaker See region.
In the great outdoors. In the forest. On the rockface. Use all your strength and feel the joy of movement throughout your body - right down to your fingertips. A wide variety of exciting climbing options are available in close proximity to the Karnerhof.
Kanzianiberg Climbing Garden
Hochhinauf Rope Climbing Park
Relaxed hiking experience on Carinthia's Slow Trails.
Mindful hiking is now called "slow trailing". In other words, the priority is on the actual enjoyment as opposed to conquering a summit. On slowness instead of performance. So how about packing your backpack and hiking poles after a leisurely breakfast and setting out on the trail? The path can always be the destination in itself. Nature beckons with its breathtaking forests, bubbling streams, adventurous gorges, a multitude of managed Alpine pastures and huts that look like something out of a film, as well as imposing mountain peaks and ridge paths with fantastic long-distance views. A new freedom beckons; one that is arguably limitless. 180 kilometres of mountain and nature trails around the lakes of the region await you. Well-marked routes lead across Austria's borders through nature reserves.
Slow Trail Bleistätter Moor
Slow Trail Wernberg Monastery
Slow Trail Lake Faaker See