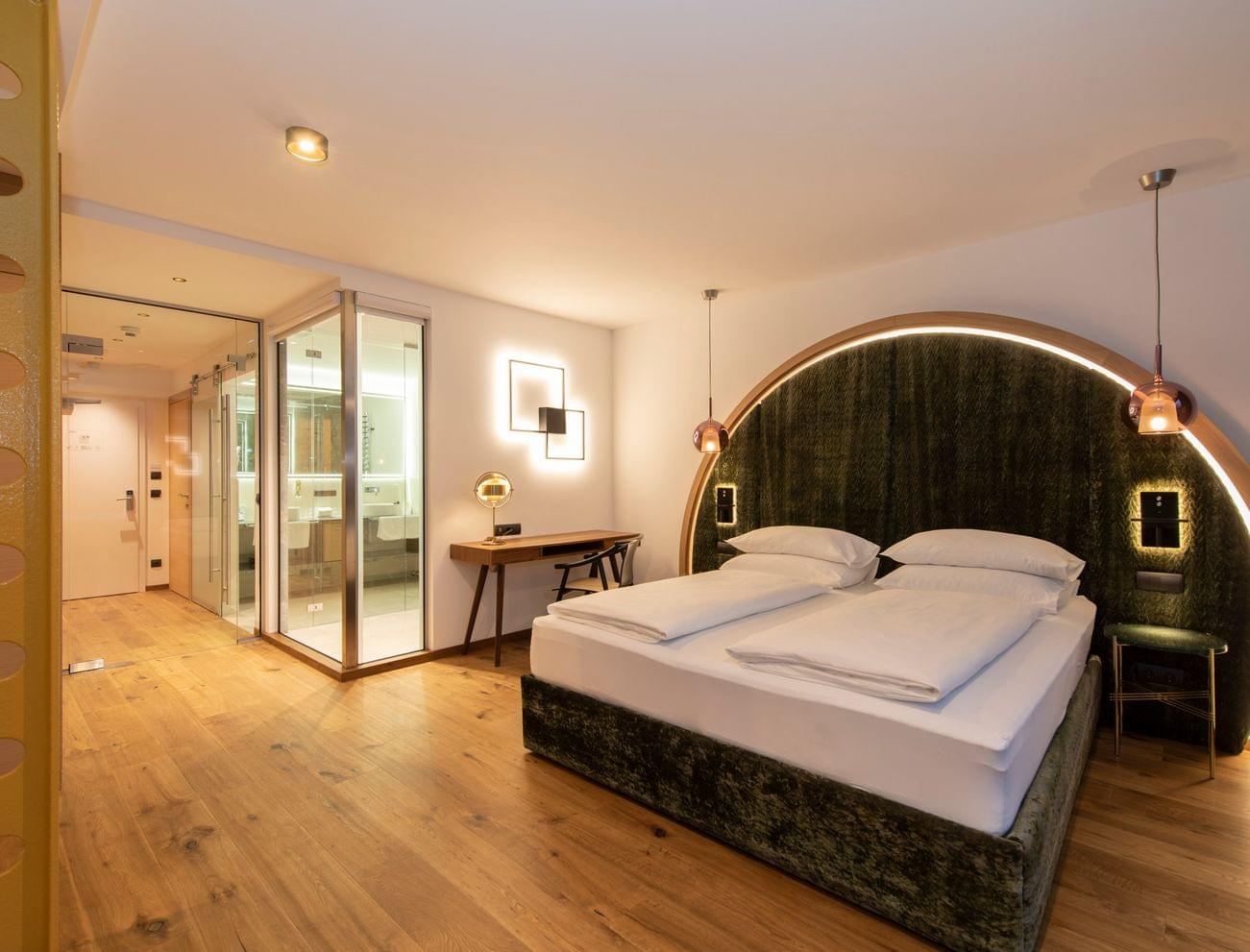 
Orientation
Lake and Mittagskogel
from
€ 578
to
€ 863
per room
70 m² – Suite für max. 3 to 5 persons - Karnerhof building
The current prices for your desired dates can be seen immediately when you make a booking enquiry.
Panorama
At the top of the Karnerhof. Peak expereinces and LAKE-SOUL make this newest room category a true holiday highlight. These luxurious, large rooms accommodate you in bright spaces with lots of sun and unique panoramic views over Lake Faaker See and the Karawank mountains. Sliding doors separate the living space from the sleeping area.
Modern interior design meets unique layout - sophisticated colours create an exclusive living space that includes a walk-in closet, a bathroom with walk-in shower as well as a master bedroom with double bed and a second room with pull-out sofa and day bed. Every idea has its place, every wish finds its fulfillment. Simply arrive, settle in and savour your holiday home of almost endless possibilities.
Facilities
Non-smoking room
No air-conditioning
Parquet floor
Rainfall shower
Separate toilet
View of Lake Faaker See and Mittagskogel
Large balcony facing south-west
Large living-room /bedroom and separate room with sofa bed
Walk-in closet
Shortest walk to the beach
Lift directly to wellness area and restaurant
2 TVs
Evening sun
The rooms are also equipped with double bed, satellite TV, Wi-Fi, telephone, safe, hairdryer and in some cases a minibar.
Ideal for:
Anyone who enjoys peak expereinces and a unique view
Guests who enjoy living with lots of space and freedom
Families with children or groups of friends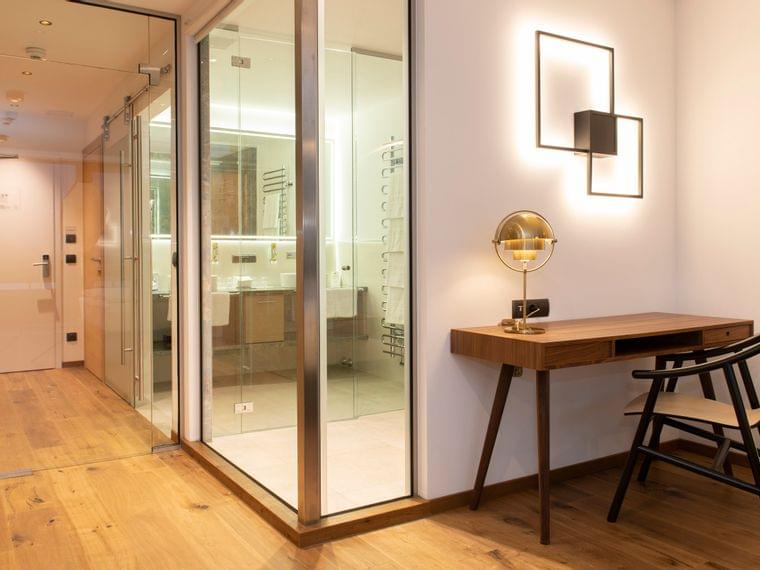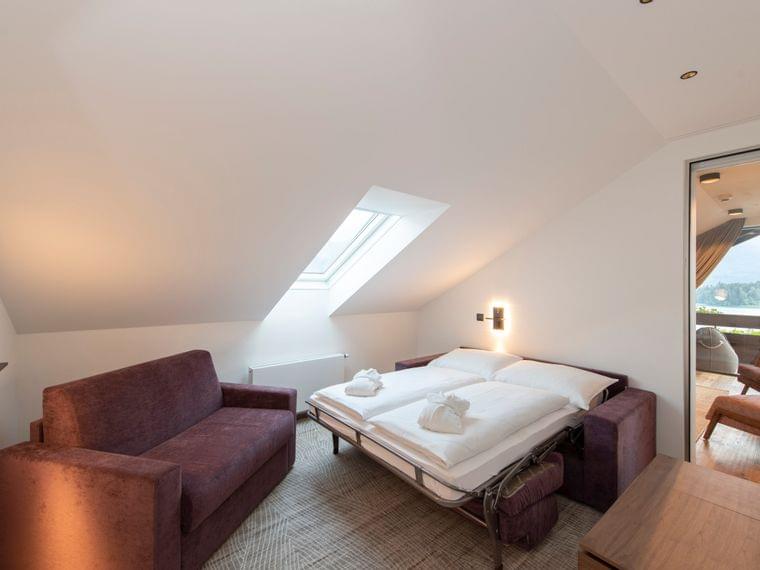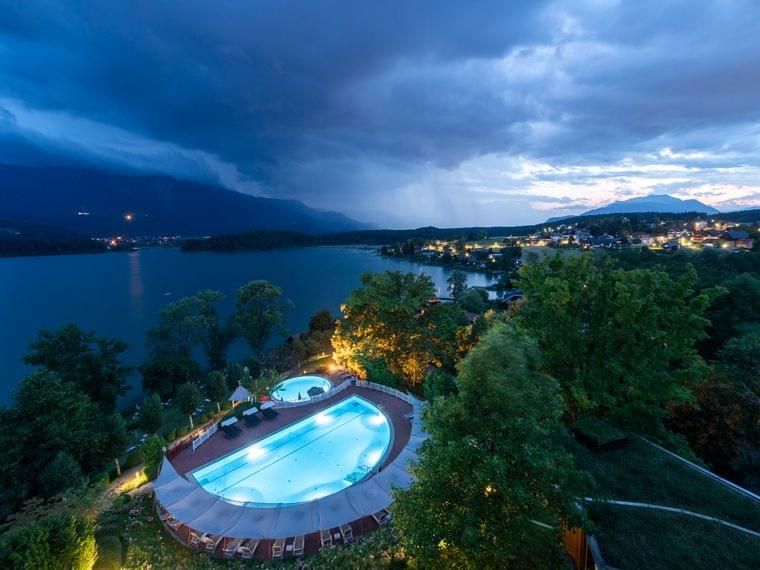 Tailored packages at Hotel Karnerhof on Lake Faaker See in Carinthia. All Karnerhof package deals include our range of pampering services.