
Orientation
Lake and Mittagskogel
from
258
to
503
per room
32 m² - Room for 1 to 4 persons - Faakersee or Mittagskogel building
Current prices for your desired dates can be seen immediately when you make a booking enquiry.
Standard
Comfortable, cosy and with that certain chic. Also bright and modern, with a stunning lake view. With accommodation for up to four people, you'll have plenty of space for shared moments in the spacious living and sleeping area.
The large south-facing balcony offers LAKE-SOUL with views over the terrace, the lake and on to the Karawank range and the Mittagskogel. Enjoy the wonderful symbiosis of colours, shapes, style and art that make your room a unique holiday home.
*Colour schemes may vary within room category
Facilities
Parquet or hard floor
Shower-bathtub
Separate toilet
View of Lake Faaker See and Mittagskogel
South-facing balcony
Comfortable sitting area with armchair and sofa bed
Morning sun
Non-smoking room
Without air conditioning
Rooms are also equipped with a double bed, satellite TV, Wi-Fi, telephone, safe, hair dryer and in some cases a minibar.
Ideal for:
Singles and couples who love togetherness and quiet
Families with small children
A girls' or guys' holiday
Guests who want to end an eventful day on the balcony
Readers who want to get comfortable on the couch and sink into a book.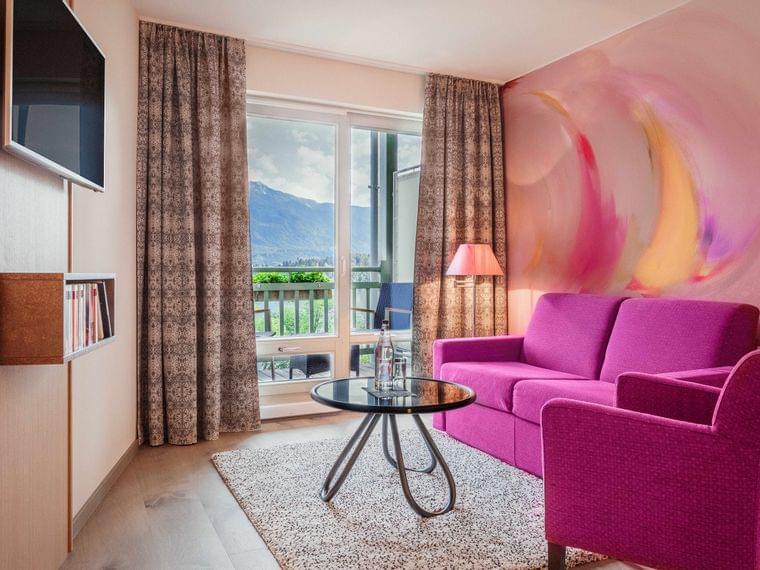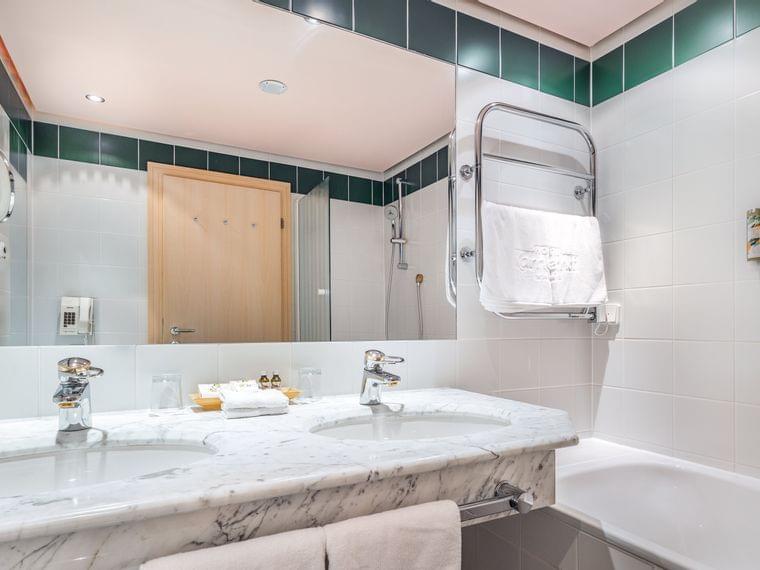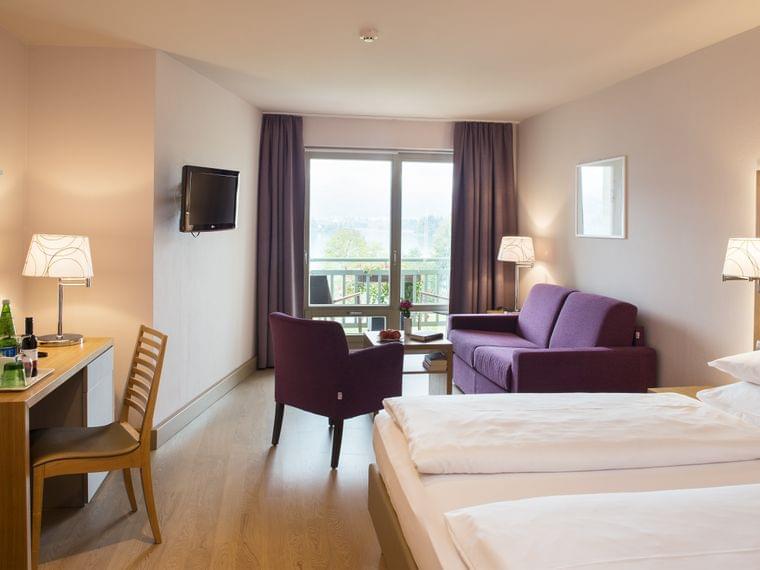 Tailored packages at Hotel Karnerhof on Lake Faaker See in Carinthia. All Karnerhof package deals include our range of pampering services.