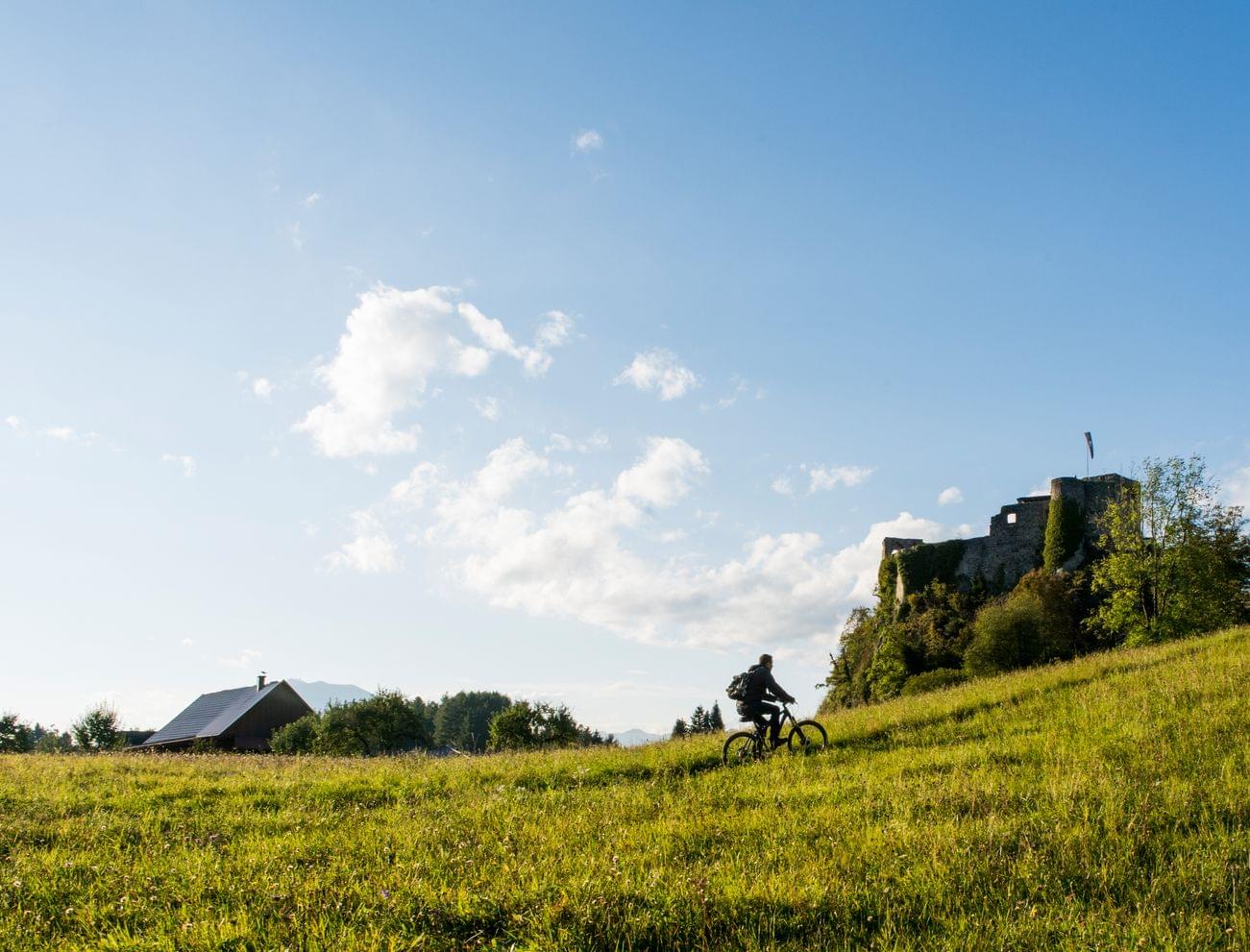 Carinthian cultural history. Culture with history.
Finkenstein Castle arena in Carinthia.
The Finkenstein Castle arena is enthroned on the Kanzianiberg below the Mallestiger Mittagskogel at an altitude of 840 m above Lake Faaker See. It is a popular day-trip destination from the Karnerhof. The view from the arena stretches far across Carinthia and is quite unlike any other.
But let's start at the beginning. Finkenstein Castle is steeped in history, having been constructed in the 12th century high above Lake Faaker See in Carinthia, in a spot with a perfect view for keeping an eye on the entire region and spotting any enemies well ahead of time. The Finkenstein dynasty is first mentioned in an official document from 1142. In 1233, a dispute arose between Heinrich von Finkenstein, Bernd von Spanheim and the Bishop of Bamberg over the Gail crossing in Federaun. In 1335, the castle finally came into the hands of the Habsburgs. In 1509, it was then given to the Dietrichstein dynasty of counts, who owned it until 1861. The castle itself has not actually been inhabited since the end of the 17th century.
From the 18th century onwards, the castle increasingly fell into disrepair, and it was not until the 20th century, partly due to the installation of the new "Castle arena" (as well as catering facilities), that it started to be used as a venue for events, gaining a high profile in the region and beyond.
The preserved remains of the former magnificent building now house the arena with a capacity of around 1,000 people, hosting a wide variety of concerts and cultural highlights from the beginning of June to the end of August. The ancient masonry continues to play a supporting role, literally, and creates a special open-air atmosphere.
Numerous concerts have been held here, and famous personalities from Wolfgang Ambros, Rainhard Fendrich, and Udo Jürgens to Placido Domingo, Andreas Gabalier and Konstantin Wecker have all performed in this historic setting.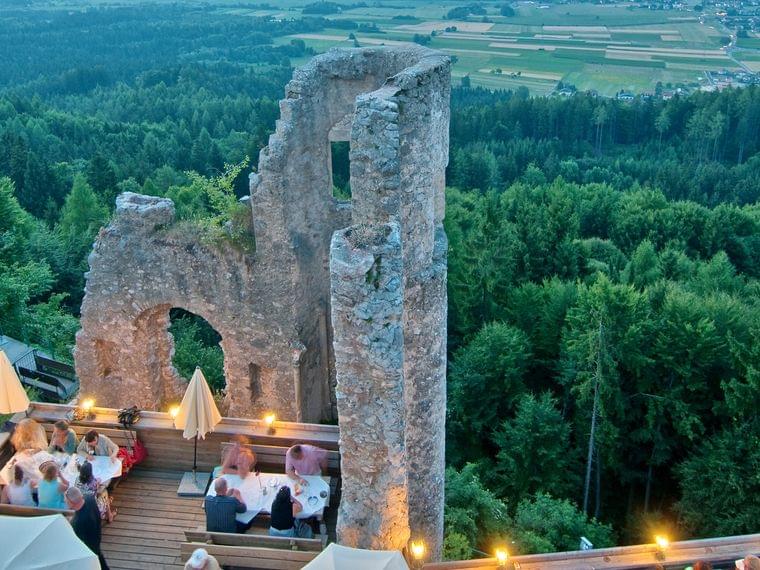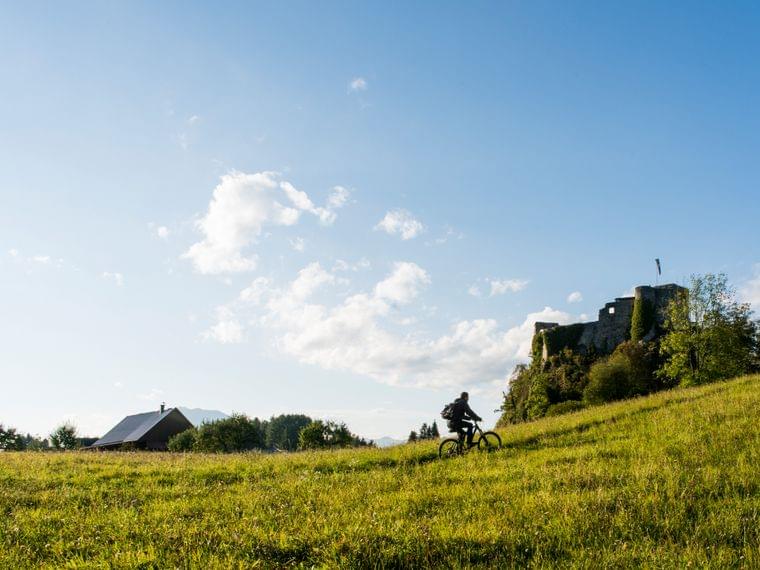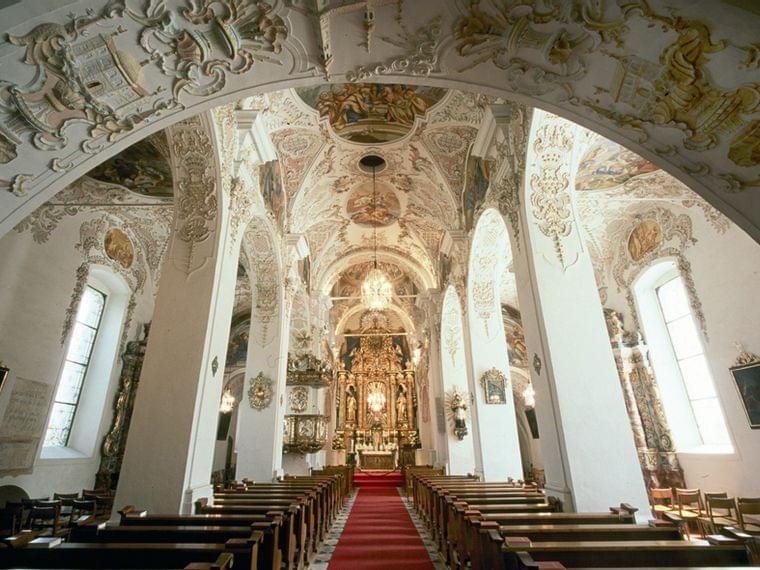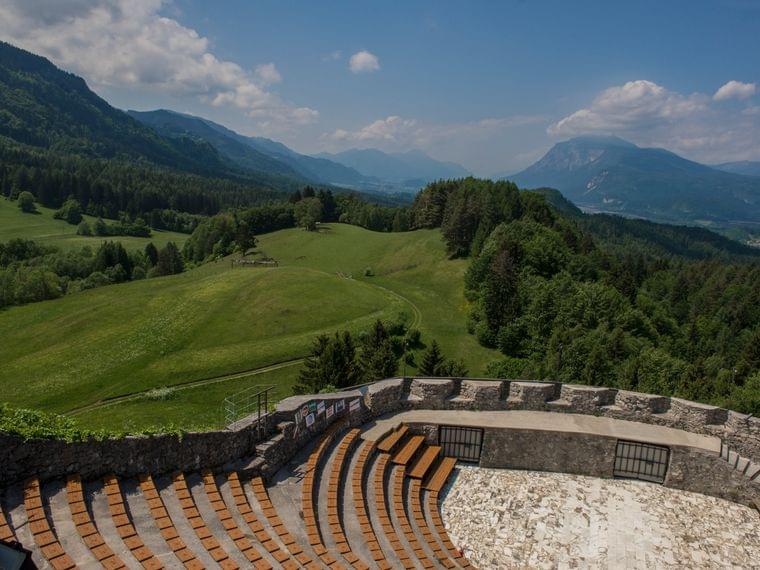 More excursion destinations