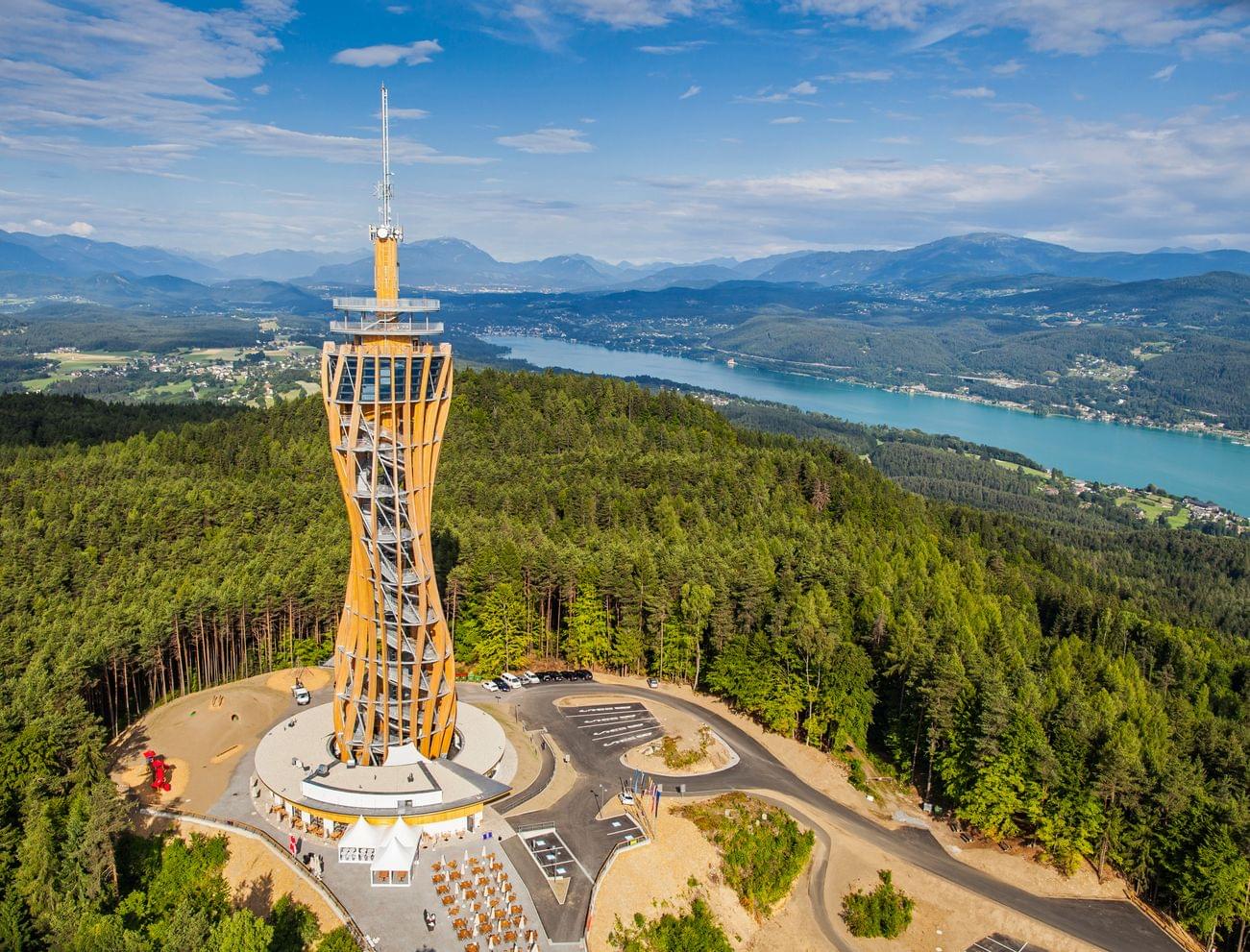 Cosmopolitan, picturesque and unmistakable.
Lake Wörthersee and surroundings.
Just a short drive from the Karnerhof, Lake Wörthersee is picturesque and distinctive. Back in the days when holidays were still called summer retreats, this lake was a gathering spot for the rich and famous. Almost 100 years ago, it was already a hotspot for artists, celebrities and aristocrats, rivalling Monte Carlo and Saint-Tropez in its appeal. Princesses and counts spent their holidays here, world-famous stars and starlets gathered, and the paparazzi shot their photos.
Around Lake Wörthersee, the trendy lifestyle is available in every shade: from countless gourmet restaurants with chilled-out lakeside terraces to cool events, trendy sporting venues and picturesque locations, the lake offers a unique backdrop for your holiday selfies. A boat trip on Lake Wörthersee is always worthwhile, making waves with beautiful views of the gentle shores sprinkled with classic Wörthersee architecture and the surrounding landscape. The regular service between Klagenfurt and Velden operates from mid-April to the end of October.
Of course, a special highlight is Austria's last propeller-driven steamship, the Thalia. Built in 1909 and originally retired from use in 1974 due to wave damage, it was returned to service in 1988 after extensive restoration. Since then, the Thalia has served its passengers faithfully. Interesting for all fans of sustainable mobility is the electric ship Maria Wörth, which has been gliding across Lake Wörthersee in an environmentally friendly way since 2012.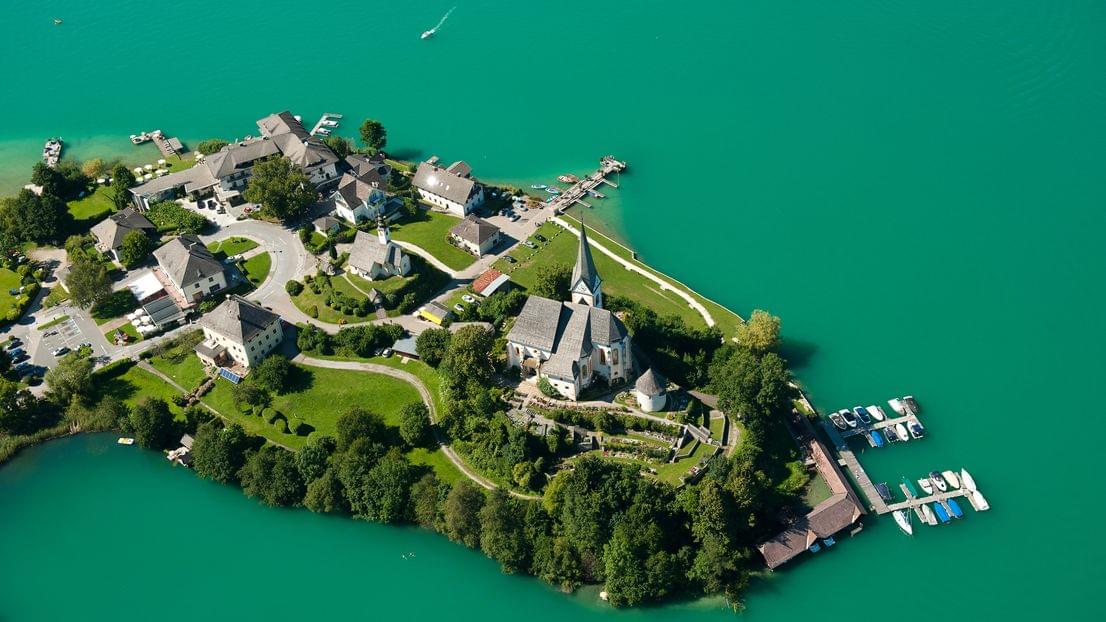 Rosegg: castle, zoo & labyrinth
Always worth a day trip is Rosegg Castle, located halfway between Lake Faak and Lake Wörthersee. Built in the classicist style, the castle impresses not only with its architecture, but also with exciting stories out of its past. The building is strongly reminiscent of the Italian Brenta villas, because Count Orsini spent some years in Italy and wanted to bring some southern flair to Austria with this summer residence in the heart of Carinthia. The furniture and many of the furnishings from this period still remain. Rosegg Castle has been owned by the von und zu Liechtenstein family since 1831. Today, it offers a setting for summer events, concerts, theatre and is home to the evocative castle café.
One of Austria's largest garden labyrinths was opened between the castle and the Rosegg Wildlife Park in July 2001. Over 3,000 hornbeams form a hedge one kilometre long on a 2,400 square metre site, which also gives the beautiful labyrinth its shape. The tower in the centre serves as an orientation point and is also a beautiful photo motif with a magnificent view of the castle. The Rosegg labyrinth shifts in appearance depending on time of year and the vegetation, making this sight in the Rosental valley near Lake Wörthersee worth a visit even in spring and autumn.
Carinthia's largest animal park on the edge of the Karawank mountains invites you to take a walk around the historic Burgberg. Visitors can encounter countless animals on approximately 30 hectares. The spacious grounds are home to over 300 animals such as ibex, roe deer and peacocks, many of which roam freely, ensuring a wonderful experience for young and old alike. The paths are mostly suitable for buggies and prams. Particularly popular with children is the kid's playground, which is right next to the small animal zoo and the zoo buffet. In addition to goats, donkeys and llamas, there are many other animals in the petting zoo that may even be fed.
More excursion destinations